About Us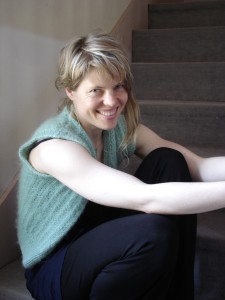 Classes in Melbourne are taught by Antonia Pont.
Antonia has been practicing yoga for 16 years, and studying zen since 1996. She has trained and practiced with teachers in Australia, India and Europe, and has taught locally and internationally. She encountered Vijñāna Yoga in late 2004, while she was completing her first teacher training with Paul Wooden, in Melbourne. She trained over three years with the founder of Vijñāna Yoga, Orit Sen-Gupta, in Germany, and received certification as a Vijñāna teacher in 2011. She continues to study with Orit each year, and was the English language editor for Orit's 2012 publication, The Heart of Practice (Vijnana Books). Antonia has a PhD in writing, and is Senior Lecturer at Deakin University in writing and literature. Her scholarly work involves bringing French philosophy and practice into productive conversation with each other.
Her approach to teaching yoga postures, breath and meditation is precise, steady, and sometimes irreverent. She encourages students to trust the strengthening and startling journey that practice can be, and to integrate this wisdom into their lives off the mat.
Jennifer, intermediate student:
"Antonia teaches with words, thoughts and her own beautiful practice. She nurtures your practice with her generous and careful encouragement. She has the knack of attending to you when you need it, and leaving you to work things out safely for yourself when you need to be quiet. I leave her classes and retreats feeling cared for, capable and grateful."